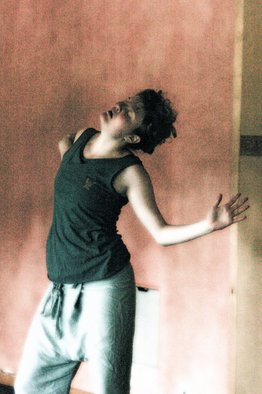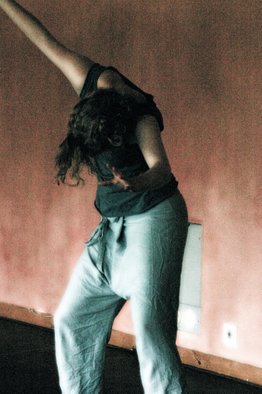 BODY AWARENESS AND INTERACTIVITY
Rucka Artist Residency
Cecis, Latvia
26. June – 1. July 2016
Get in touch with your body and find a connection to others
through meditation and movement.
This 5 day intensive training will make you more grounded in the body and present. It will dissolve that which blocks your awareness, mobility, creativity and ability to interact with space, time and other people.
PHYSICAL THEATER training integrates the physical body and movement with emotion and voice. It intensifies performers presence on stage so that the expression and impact on the audience becomes stronger, more tangible, more real and essential.
AWARENESS TRAINING includes meditation, breathing as a tool, exploring energy and presence, space awareness, body awareness, and other techniques.
FOR WHOM
The workshop is open to all, who have a functioning body and a stable psyche. The training is for those who love Presence, Sweat and Concentrated hard work, for those who are willing to dedicate themselves to the tough and honest work, the training, the group.
Be prepared for hard physical work that will bring you to new experiences in the field of body and interactivity revealing new tools and abilities for stage and for life!
***
THE TEACHER: Kefas Berlin came as a contemporary dancer and singer to Theatre Slava, Stockholm 1998 (originally Grotowski training-based group with a physical- and song-based hardcore style) to work as an actor. He is still involved with this theatre on a freelance basis.
He was a theatre, dance and singing teacher and director at the Theatre Studio at FHSK Vårdinge By (Physical Theatre 1998-2009; coordinator 2002-09). Co-organizer and director at the International Theatre Academy Camp 2012 in Järna.
He has 30 years of experience as a teacher, performer and therapist in the field of movement, voice and theatre.
He has appeared in numerous productions as an actor, dancer, musician, composer or director. Theatre wise he has his roots in the work of Jerzy Grotowski.
Venue:
Rucka Artist Residency
Food & Lodging
LODGING & FOOD
The training, eating and sleeping will take place in the romantic and inspiring renovated Rucka manor, which is now an artist residency,
a place for seminars and summer schools of contemporary artists. During the stay we will share rooms (2-3 pers. per room, separate beds) and will be served tasty vegetarian meals made from seasonal goods. You can take a look at the place here:
Price
the price includes Workshop fee, all food and lodging
250 € = early bird price (paid before May 25)
280 € (paid after May 25)
(We do offer some discounts. If you need it, you may write us about
your motivation to participate for lower cost)
Questions & Booking:
send a mail to Elina Kalëja: kalejaelina@gmail.com
and you will get a confirmation mail with qustions and details
***